Creative Arts Department trip Frozen
Last month 26 students went to see the musical, Frozen.  Here's a review from one our Year 7 students.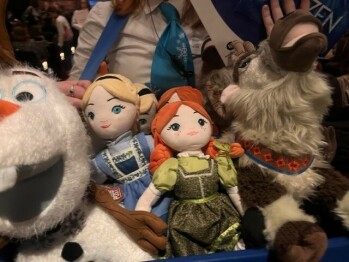 I went on the Frozen theatre trip on the 27 April at The Theatre Royal, Drury Lane which is one of the largest theatres in London. The theatre was absolutely beautiful and huge. The facilities were clean and the teachers that accompanied us on the trip were all very kind and lovely. The Frozen show was so unique and mind blowing. The singing and the music were amazing and there were so many special effects that added so much to the performance. The sets were amazing as in some scenes, there were many props with a few characters on stage whereas in other scenes, there were less props and more characters that were singing and dancing. In a scene, there were the blue ice stairs that came on the stage which were iconic. 
One of my favourite scenes was when Elsa wore an outfit and within a second, she transformed into her magical, sparkling, blue dress. The costumes for Frozen were gorgeous and so detailed which made them all one of a kind. My favourite character is Elsa because her singing was spectacular and her acting was astonishing. Although, all the characters in the show did unbelievably well in singing, dancing and acting. 
We also had seats in the stalls which are some of the best seats in the theatre as we could see the full stage and what was happening. I definitely, without a doubt, had an amazing time watching Frozen!