Headteacher's Welcome
A warm welcome to our academy website.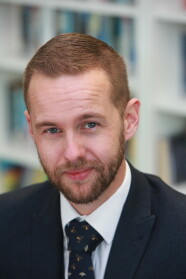 The Palmer Catholic Academy is a voluntary aided co-educational Academy for students aged 11 to 18. Founded in 1961 by Canon Patrick Palmer in 1961 as Canon Palmer Catholic School with the aim of serving the Catholic community in Ilford, the academy has grown in numbers and stature.  In 1961 the school educated 300 students as opposed to 1,100 today.  The academy has undergone many changes over the years, but at the heart, all we do has remained the same.  We are a modern academy with traditional values.
At The Palmer Catholic Academy, we pride ourselves on being a culturally diverse family of learners, both students and staff alike.  As a learning community we share and use our gifts and talents for the greater good of everyone.  As a Catholic academy we place Christ at the heart of all we do and pay special attention to the spiritual development of all our academy community.  Our academy is made up of a rich fabric of many different faiths, who all share common values.
Our families have high aspirations and we match this with the highest of expectations for our students.  We expect our students to try their very best in all aspects of their academic studies as well as their behaviour and conduct.
We offer a truly broad and balanced curriculum and continue to offer an expanding range of subjects and qualifications.  Our learners are also offered a vast range of extra-curricular opportunities to enhance their overall development and educational experience.
As a previous Canon Palmer Catholic School student, I am immensely proud of all that our academy continues to achieve.  We celebrate our continued successes and achievements with the strong underpinning of our Faith and values.
Mr P Downey
Headteacher