Mental health workshop with singer Gigi Moss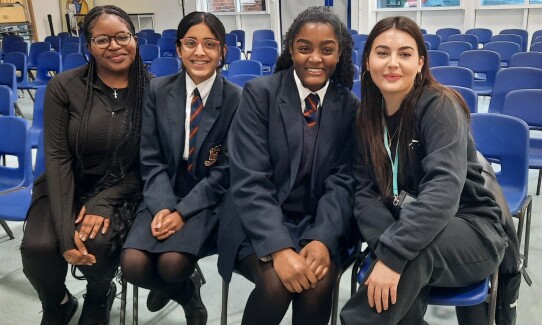 Our Year 9 and 10 girls were visited by singer Gigi Moss.  Gigi spoke about the impact bullying had on her in school and how she overcame it, the impact of social media on mental health and body image and also the importance of the support networks in school or outside school when you are struggling.
She gave the girls tips and ideas about studying for GCSEs and how important it was to maintain good physical health. 
There were lots of questions for Gigi about her music career and her time at school.
She sang a number of songs including her new single.